Jan
29
We Took Apart Some Beats Headphones and Here's What We Found
January 29, 2018
1 Comment(s)
It's nearly impossible to be on a train, fly on a plane or walk down the street without spotting the iconic "b" logo. Beats has been extremely successful in marketing its headphones and now enjoys large market appeal. But with a sky-high retail price of $199, is there more to Beats than meets the eye?
Lots of optimizations are to be expected in a product manufactured in the millions of units: snaps and glue are used for assembly rather than screws (which require lots of human manipulation) and almost every part is injection molded plastic (which is essentially free at high volumes).
Anytime I take a product apart there are a few exciting surprises to solve some tricky problems. Here's what I found for Beats:
Use of metal components to increase weight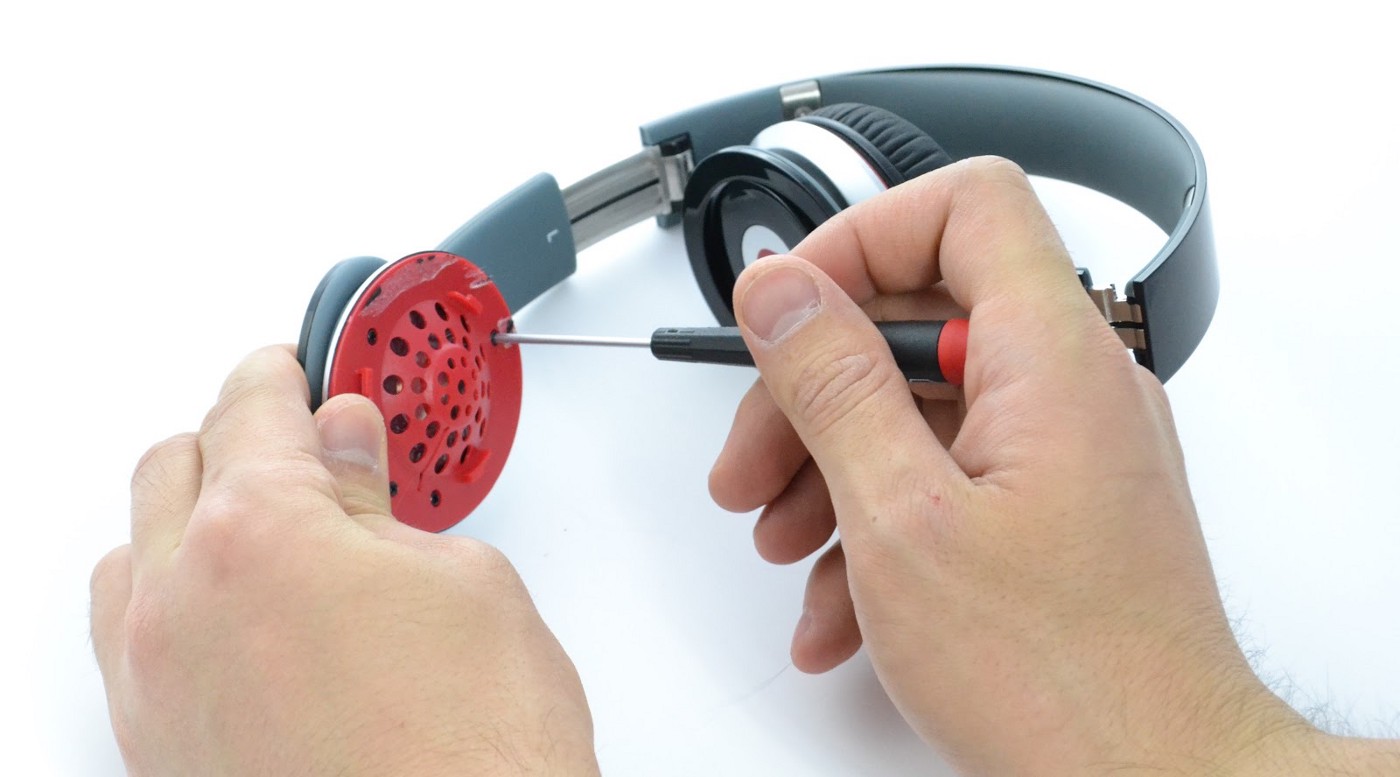 Luckily the Beats headphones are fairly easy to disassemble, despite a few pesky glue joints.
One of the great things about the solo headphones is how substantial they feel. A little bit of weight makes the product feel solid, durable, and valuable. One way to do this cheaply is to make some components out of metal in order to add weight. In these headphones, 30 percent of the weight comes from four tiny metal parts that are there for the sole purpose of adding weight.
The two larger parts are cast zinc. Cast parts are similar to injection molded parts in that there is a tooling cost and a per-part cost. Compared to injection molding, the tool is marginally more expensive, but the per-part costs are higher, and the tools do not last as long.
The brilliant thing here is that the two large metal parts are not mirror images of each other — they are actually the same part! This means that only one tool would need to be made to produce both parts, which saves money in tool design and number of tools. It also makes the headphones easier to assemble, since there are fewer unique parts.
Complex mold design of headband

One-third of the entire weight of the headphones comes from metal weights.
This is a somewhat common trick to make products feel more substantive.
While it's difficult to accurately reverse engineer the COGS of a product, I will do my best with each product that I tear down. In this BOM, I break it down into several categories — plastics, metal parts and electronic parts.